Do you live in Virginia? Have you been wondering, "Where can I find an Amish Shed near me?" Let us help you! Lancaster Barns specializes in designing and building Amish sheds for our friends and neighbors in VA. Whether you are seeking a storage shed, garden shed, lawn equipment shed, or a custom garage, Lancaster Barns can help you make your dreams come true.
Our Amish sheds are handcrafted in the USA by skilled Pennsylvania Dutch craftsmen, built to your exact specifications, and are available in a variety of sidings including DuraTemp T1-11, Dutchlap Vinyl, Board & Batten, Cedar Shake or Cedar Shiplap, Metal, Heritage Pine, Log Siding, and Stone Veneer. Whether you live in an urban city or the rural countryside of Virginia, our team of Amish Shed builders will deliver a fully assembled shed right into your backyard. We can even build your shed on-site if access is limited! Our team is privileged to provide quality Amish built storage buildings throughout Virginia, and is ready to offer you free price quotes and delivery estimates for all your backyard structure needs. Get started now!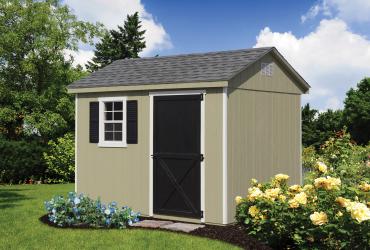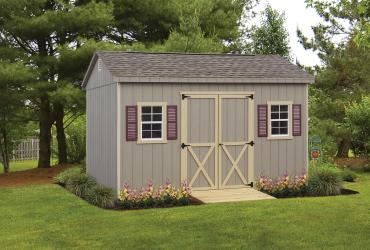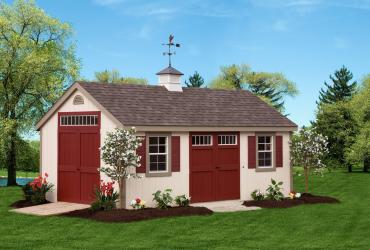 The Shed Builder Virginians Have Depended on Since 1999
Why should you choose Lancaster Barns as the builder of your next storage shed or outdoor structure? For more than two decades, your friends and neighbors in Virginia have relied on the professionals at Lancaster Barns for their Amish-built storage shed and backyard outdoor structure needs in the Old Dominion state.
Advantages to building a shed in VA with Lancaster Barns:
Custom built Amish sheds in a full array of siding types.
Free product quotes and delivery estimates throughout Virginia.
Professional Amish craftsmen from Lancaster County.
A customer service experience to remember.
We have been featured in:
The Philadelphia Home and Gardens Magazine
Penn National Horse Show
Log Home Living Magazine
We have contributed articles and information for:
The Equine Journal
Building a Shed
Amish Enterprise: From Plows to Profits
Other various trade journals and magazines...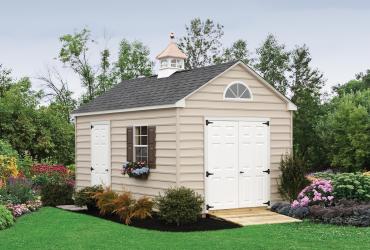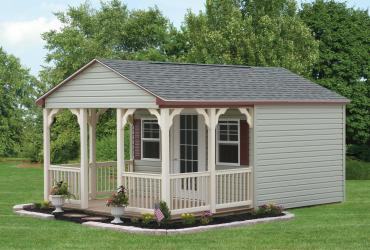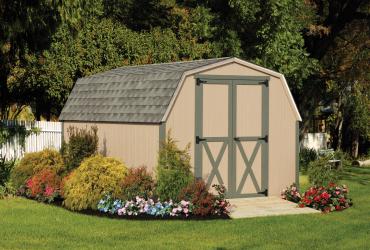 Why Build a Storage Shed in Virginia?
Studying a modern storage shed can tell us a lot about the person who owns it. In our 21st-century, middle-class, property-owning society, countless citizens of Virginia have the wherewithal to install one or more sheds on their property. And there are many ways in which these sheds can be put to use. In fact, any modest-sized structure built to shelter anything except people could be called a shed!
For starters, here are just a few reasons to build a storage shed in the Virginia:
To have a workshop or studio
To keep garden tools
To have a greenhouse
To keep pets or farm animals
To create a home office
To store lawn equipment
To serve as a root cellar
To work on a motorcycle or an antique car
To keep your collectables
To store your garbage
To house whatever no longer fits in your garage
To create a poolside cabana, bar or changing room
To provide a children's playhouse
To give yourself a private oasis
To store sporting goods
Surely you could add your own important reasons to have a shed to this list! Find your reason, then contact us to get started now!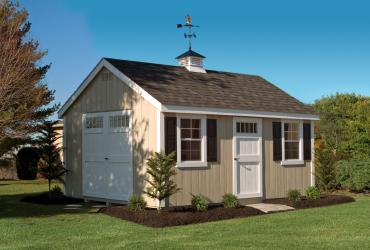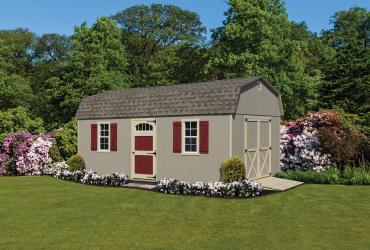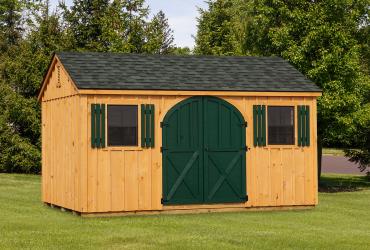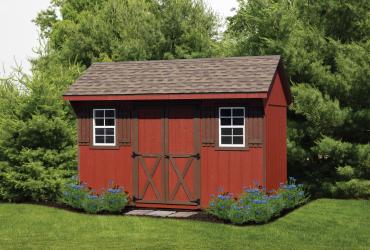 Where We Build Sheds in Virginia
We are pleased to serve our friends and neighbors in the Old Dominion State with quality Amish built storage sheds. No matter if you live in a bustling city along the Coastal Plain, a quiet community with a view of the Blue Ridge Mountains, or somewhere in between, we are able to design, build and deliver an authentic Amish shed to your backyard in any of the following areas:
Northern Virginia
The cities of Arlington, Alexandria, Fairfax, Fredericksburg and Manassas.
Culpeper County including the town of Culpeper.
Fairfax County including the towns of Annandale, Burke, Centreville, Clifton, Falls Church, Great Falls, Herndon, McLean, and Vienna.
King George County including the town of King George.
Loudon County including the towns of Ashburn, Bluemont, Hamilton, Leesburg, Lovettsville, Middleburg and Purcellville.
Prince William County including the towns of Gainesville and Woodbridge.
Warren County including the town of Front Royal.
Central Virginia
The city of Richmond.
Chesterfield County including the town of Chesterfield.
Henrico including the towns of Glen Allen and Henrico.
West Central Virginia
Montgomery County including the town of Blacksburg.
Shenandoah Valley
The city of Winchester.
Frederick County including the town of Stephens City.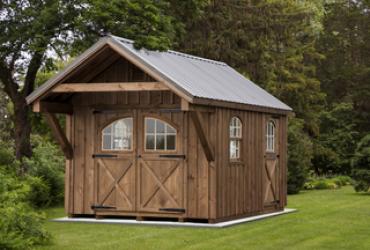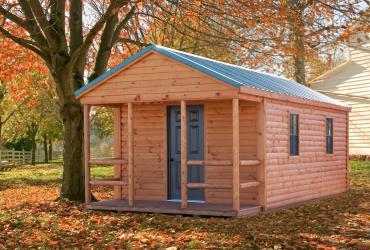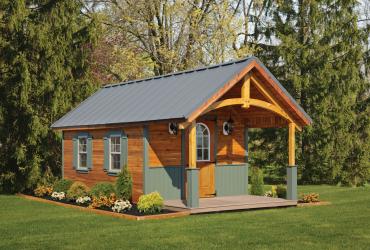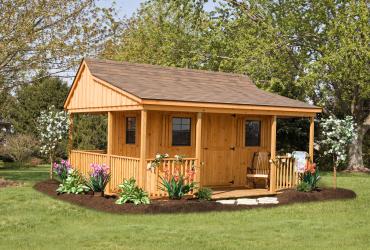 Thanks for taking care of this. Driver did EXCELLENT job of dropping shed where I needed it (very difficult to get to) and the quality of the product looks exceptional. I will be recommending to all my associates that they skip Home Depot, and come straight to you. Congrats for job well done."
Russ
Alexandria, VA
My 12 ft x 16 ft shed was delivered this morning. I love it! Materials used, general construction, and attention to details is impressive. Also the fellow who delivered the unit on a flatbed trailer did a masterful job on moving the shed off the trailer and dropping it on my site. Thank you for a pleasant buying experience and very competitive purchase price.
Abe
Falls Church VA