Client Reviews
Friendly & Incredibly Helpful
We are absolutely thrilled with Lancaster County Barns. I'd give 10 stars if I could. We live in central NJ. At first we wanted a shed so we looked around locally but didn't find anything we really liked. I found Lancaster Barns online. I really liked the look of the sheds but I was a little hesitant to order something like that online. We decided to go for it. Erika is the absolute best. She's friendly & incredibly helpful. Two young, extremely polite men came and had our shed built in one day. It was gorgeous and high quality work.

We decided to build a detached garage the following year. We had our architect draw up plans for exactly what we wanted. A garage with a large recreation room above. We were shopping for local contractors but we weren't super thrilled. I thought of Lancaster Barns. I spoke to Erika, sent her our plans and that was that. We had a crew of extremely nice, polite, talented craftsmen come and in 2.5 days they had our gorgeous garage finished. They built exactly what we designed even with our custom finishes. It turned out beautiful. Not only was it a great experience and terrific craftsmanship, they worked with our very difficult township inspectors and since they build some of the walls in their facility, the wood was pristine. If you're looking for something special, you can definitely trust Lancaster Barns to do an awesome job for you!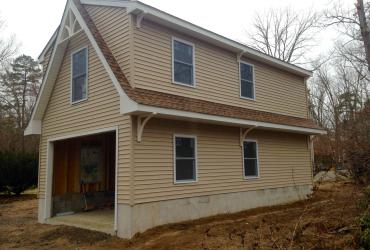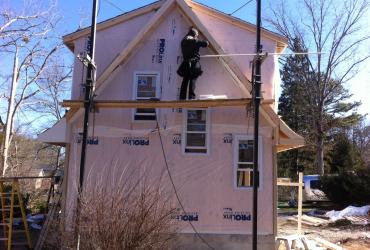 The Amazon for Building Garages
One of the smarter decisions I've made in a longtime choosing Lancaster County Barns for my custom Garage! I worked along with Erika to get my approved plans into production. They delivered the full framing/sheathing build within 2-3 weeks, and installed my windows/doors, finished roof, siding in 2 days. The quality of the job is comparable if not better than a seasoned builder, but everything was done in a know what your getting ahead of time fashion, without the typical delays of building it out if you've been there. I would say if your looking to go custom, small or large scale, I don't have any doubts that's you'll be pleasantly surprised at the quality and price, completed in a reasonable time frame. They are kind of like the Amazon for building garages ;)
Polite Crew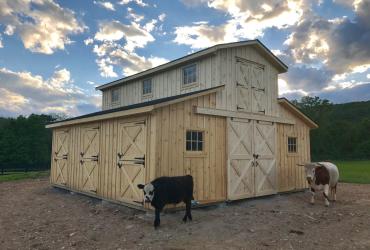 Thank you so much for building our beautiful barn. The whole process from design to construction has been a great experience. I had an idea about the kind of barn I wanted and you made it a reality. The construction process was on schedule and exceeded my expectations. The crew was so polite, showed genuine enthusiasm about making sure I was happy and cleaned up all of the construction of all debris. I have had a lot of barns constructed over the years but this is by far the best quality and most attractive barn I have ever had. I would highly recommend Lancaster Barns to anyone and will definitely be back for my next one!