The history of cottage structures dates back centuries and spans over different regions of the world. They're believed to have originated in Europe during the Medieval period and were typically small, rural one-room dwellings that were simple yet functional. Cottages served a number of uses, from living space for peasants to a place for crafts or small-scale farming.
When the early European settlers came the U.S., they brought their architectural influence with them. Cottages in the American colonies were built with readily available materials such as wood, stone, and brick and they served different purposes.
Fast forward to the 19th and 20th century – cottages became popular as vacation homes or summer cottages – a coveted place to get away from the hustle and bustle of everyday life.
Today's Backyard Cottage Shed
So what are cottages used for in the 21st century? Lots of different things, from storage space to living quarters.
Let's look at some of the top benefits of owning a cottage shed:
Extra Storage Space. Free up storage space in your crowded basement or garage. A backyard cottage shed can be a great place to store lawn equipment, gardening tools, old furniture, or seasonal items like clothing or home décor.
Privacy. A cottage shed can be a quiet escape for family members – a place to do office work or homework outside of the noisy home. It can also be a place to enjoy a favorite hobby like reading or sewing.
Extra Living Space. If it's outfitted to be a living quarter, a cottage shed can offer extra living space for an immediate or extended family member or friend.
Entertainment/Hosting. And speaking of friends and family, a cottage shed can serve as the perfect backyard guest house for group entertaining. Guest house sheds are becoming a very popular choice with today's homeowners. They're often installed alongside a deck or pool to not only provide a lounging area but also to provide easily accessible storage space for pool supplies and other outdoor items.
Play Space. Sheds are a great option for a children's cottage playhouse. Kids can escape to the backyard for fresh air and playtime with friends and neighbors – keeping distractions to a minimum in the main home.
Increased Property Value. If you ever decide to sell your home, most prospective buyers will like the idea of having a detached space from the home to use however they like.
See What Lancaster Barns Has to Offer
If you invest in an Amish cottage shed from Lancaster Barns, we'll custom build your shed to your exact needs using our wide selection of structure designs and material choices. The possibilities are many, and here are a few customer favorites:
Historic Stone Cottage with Hip Roof Shed – the stone can be on all four sides of the shed or just the front or sides.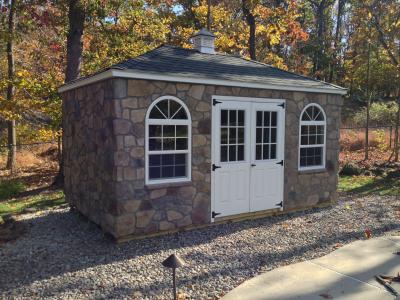 Classic Cape Cod Shed – one of our most popular sheds with a classic cottage look.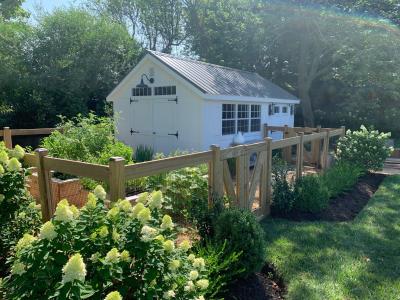 Heritage Cabin – a classic cottage style cabin that features post and beam construction on the front porch.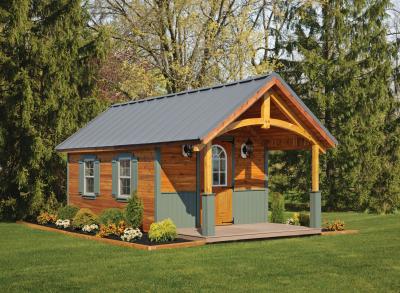 Pool/Guest House Shed – customize the overall size and interior of your backyard guest house for your individual usage.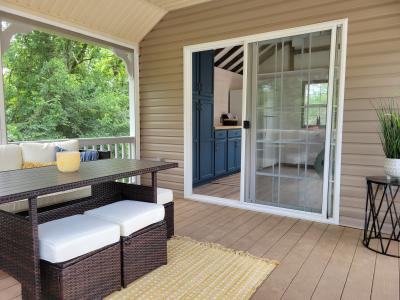 Learn More About Cottage Sheds from Lancaster Barns Today.
Contact us online or by phone at (717) 553-0300. Our knowledgeable team is always available to answer any questions you have about cottage sheds or any other type of shed we offer.